Aylesbury Handyman Map
Map of Aylesbury Handyman Services - Here is a location map for handyman services in Aylesbury, Buckinghamshire UK.
Map of Aylesbury Handyman Services
Aylesbury Handyman Services Map: Above you can view a map of Aylesbury handyman services currently on offer in Aylesbury, Buckinghamshire.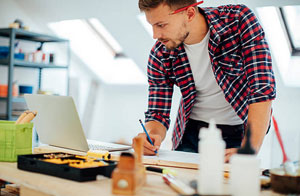 Visible on this Aylesbury handyman map are: Simply Sorted Ltd, Pronto Property Services, M n M DIY Specialists, Keen Able Home Improvements, Handysmiths, All in One Property Maintenance, CM Guttering Services, KKJ General Services, Handyman Solutions Aylesbury, G.M.R Handyman, RBS Handyman Services, Aylesbury Handyman and Painter, HP21 Site Services and more handymen.
Use zoom in (+) for more detail on any specific handyman. Click on the red baloon for contact details of any particular handyman or odd job man you are interested in. Using this map should help you find a handyman near you.
Are you a handyman in Aylesbury? If you are offering handyman services in Aylesbury and would like your details included on this page, contact Steve to find out how (contact). For a small fee you can have your own dedicated webpage.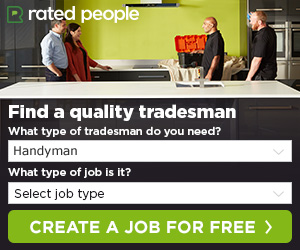 Some local handyman services not shown on the map but currently advertising in the Aylesbury area include John Connelly, A Handyman to Know, Abode Properties, Handyman Enterprises Ltd, HandymanDave, Aylesbury Carpentry and Handyman Service (ACAHS), Evolution Handyman, Evolution Landscapes, Deco-Right Maintenance, Lee First Property Care, Rob Davis, More Than Just Gardens, ICAN Maintenance Ltd, Dial a Trade Ltd, Henderson Home Improvements, Select Property Services, Colin Powell Home Maintenance, InsideOut Handyman Services, M.S Maintenance.
These and other local Aylesbury odd job men will offer handyman services in these areas: Wendover, North Lee, Elm Farm, Fairford Leys, Hartwell, Halton, Bierton, Buckland, Bedgrove, Southcourt, Walton, Weston Turville, Stocklake, Oving, Buckingham Park, The Coppice, Waddesdon, Meadowcroft, Pitchcott, Aston Clinton, Haydon Hill, Fleet Marston, Weedon, Quainton, Berryfields, Nash Lee, Marsh, Dinton, Ellesborough, Rowsham, Hawkslade, Hulcott, Upton, Quarrendon, Bishopstone, Broughton, Hardwick, Longwick, Stoke Mandeville, Watermead and Stone.
More Aylesbury Services:
>>>>> BACK HOME
Handyman Aylesbury - Odd Job Man Aylesbury - Handymen in Aylesbury - HP19 HP20 HP21 - Property Maintenance - Aylesbury Handyman