Bathroom Fitters Aylesbury
Map showing Aylesbury Bathroom Fitters - Here is a map showing Bathroom Fitters in Aylesbury, Buckinghamshire UK.
Aylesbury Bathroom Fitters
Bathroom Fitters Aylesbury - The map above shows bathroom related businesses in the Aylesbury area. Among the businesses shown are Aylesbury Bathroom Centre, Gemini Bathrooms, Aquality Bathroom Solutions, Accent Bathrooms, The Bathroom Showroom, Plumb Warehouse Limited, Aylesbury Tile Centre, Easy Bathrooms and Tiles, Acropolis Tile and Bathstore and others. Click on the red bubbles to get contact details for each specific Aylesbury bathroom business.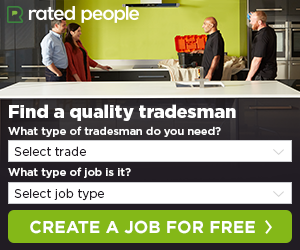 Upgrading Your Bathroom
At this time, you might be considering remodeling your bathroom. Unless you currently have plenty of money, how you set about remodeling your bathroom will be dependent on your budget. To work out the cost of what you want to do for your bathroom, you'll want a cost breakdown of the materials that you will need. You may very well be considering setting up a new toilet, a new vanity, a new tub or shower, perhaps a sink and maybe new flooring.
You'll be able to use the internet to research the prices on the products you want to change even if you don?t plan to buy online. If you do a price check, you will know for sure if it is in your budget to redo the bathroom or not. Upon having your complete price list, you may decide that you can scale back or cut out some things for the initial renovation. For instance, delaying on getting a new tub or bathroom vanity but replacing everything else could be a cost savings but still be effective. Every thing you would like in your bathroom can be bought in different price ranges, so it will take you a while, to go through all the various web sites to find the right materials.
You are going to have a good indication how much it will probably cost once you have what you want picked out. At this point, you can decide on what has to be removed or scaled back so that it meets your budget goal. It could be nice to do your own job to try to save money, or at least act as your own contractor, but if you are not qualified, you should hire a contractor. If you lack the money to hire the job out, you should hold off until you do. Many people wish to believe they are capable of doing it themselves but they commonly end up doing a poor job. In the event you undertake it yourself and it looks bad, you will not only have to live with it but it will lower the value of your home.
You will need to seriously decide if you want to work with a contractor or do the work yourself. If you decide that you are able to remodel on your own, then you will need to make all the decisions yourself. Finding the right contractor may be beneficial because they are not only certified to do it but they have the experience to do the job correctly. By far the most significant decision you need to make when carrying out a remodel job is to hire the right people.
Working on the upgrading on your own is not easy to do even if your bathroom is small. To make the right choice, you need to uncover the cost of all the materials and to find the right bids from various licensed contractors.
More Aylesbury Trades:
>>>>> BACK HOME