Iceland Aylesbury Map
Map of Iceland Aylesbury - Here is a location map for Iceland Aylesbury in Buckinghamshire UK.
Map of Iceland Aylesbury
Iceland Aylesbury Map: Above you can view a map of the Iceland supermarket located in the High Street in Aylesbury, Buckinghamshire.
Visible on this Iceland Aylesbury map are: Trade Exchange, Cashino, Ashco, Florence Nightingale Charity Shop, Scope, Bon Appetit, Shoot Pool and Snooker Club, Mentor Driver Training, Abi Newsagents, QD Stores, Matrix Phone Shop, Ecigwizard Aylesbury, High Street, Railway Street, Hale Street, Woodfords and more.
Zoom out for a wider view of the area around the Iceland store. Click on the small box (bottom right) for a satellite view of Iceland Aylesbury.
Address: Iceland, 59-63 High Street, Aylesbury, Buckinghamshire, HP20 1SA. Phone number: 01296 432570. Sat Nav postcode: HP20 1SA.
To get Iceland opening times and more information go here: ICELAND AYLESBURY
Google Street View of Iceland Aylesbury
Above you can see a Iceland Aylesbury street view (Google), showing the store as viewed from the High Street.
Old Photos of Aylesbury - High Street Aylesbury in the 1970's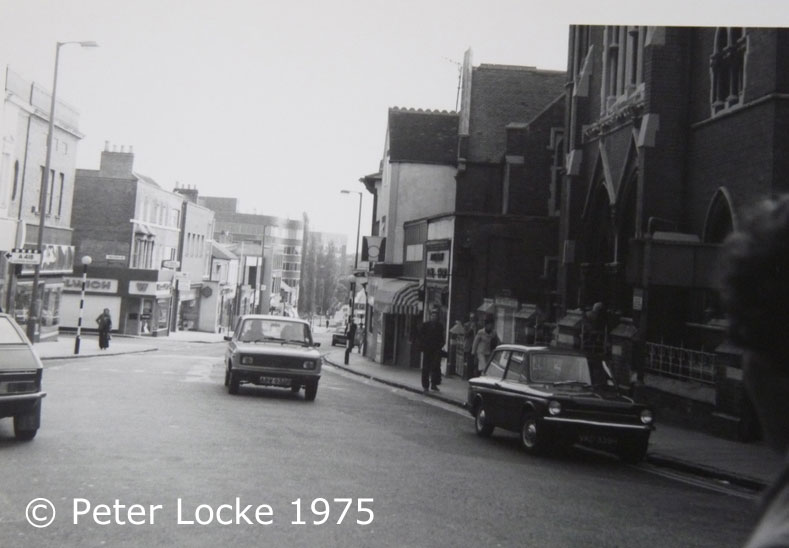 Aylesbury High Street in 1975, looking towards where the Iceland store would later open.
More Aylesbury Maps:
>>>>> BACK HOME
Iceland Supermarket Aylesbury - Address - Opening Hours - Aylesbury Iceland